Specializing in Annual Lake Management Programs
Aquatic Plus offers a wide range of quality products and services for:
Algae treatment
Aquatic vegetation management
Fountain sales and service
Aeration sales and service
Fish stocking
Water quality monitoring and testing
Fisheries management
Biological augmentation
Wildlife habitat and management solutions
Contact Info
Aquatic Plus Pond Management, LLC
P.O. Box 496 Waynesville, OH 45068
Ph: 937.903.5409
Licensed and Insured
Algae & Aquatic Vegetation Management Solutions
Why control algae and aquatic vegetation?

Aquatic vegetation is a normal and valuable part of a lake or pond ecosystem. It provides food, directly or indirectly for all of the animals that live in or are associated with aquatic ecosystems, including insects, fish, waterfowl and other types of wildlife. Aquatic vegetation also provides refuge from predators for small organisms including fish, is a source of oxygen, and helps reduce erosion of the shoreline by reducing turbulence from wind and wave action and boat wakes. However, when aquatic vegetation becomes too abundant and interferes with pond and lake recreation or aesthetics, it becomes a nuisance.
Nuisance aquatic vegetation and algae can multiply very quickly without proper control. It rapidly adapts to varying environmental conditions that can choke canals and restrict water flow that interfere with swimming & recreational sports. These types of nuisance vegetation can destroy fish habitats and disrupt your pond or lake's ecosystem.
Lake Management Services: Licensed, Insured, & Experienced Professional Applicators
The professionals at Aquatic Plus are able to assist you in defining management objectives customized for your lake/pond and prepare a service proposal that meets those specific needs. Our professional, licensed applicators will thoroughly evaluate, treat, and maintain your body of water. Standard contracts are bi-weekly, typically beginning in April and continuing through October.
Bi-weekly or Monthly Management Programs
Water Quality Analysis
Herbicide & Algaecide Applications
Pond Management Recommendations
Beneficial Bacteria Programs
Selective Treatments for Invasive Species
Organic Matter (muck) Control
Shoreline Planting/Erosion Control with Native Plants
Rock Borders
Single Treatments Available
Cattail Control
Biological, All Natural Management Programs
Colorant Applications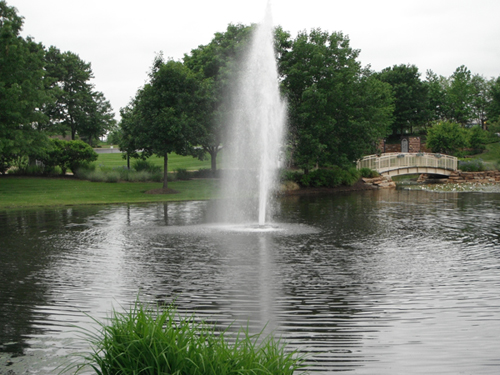 We Offer

Biological Products for Every Season